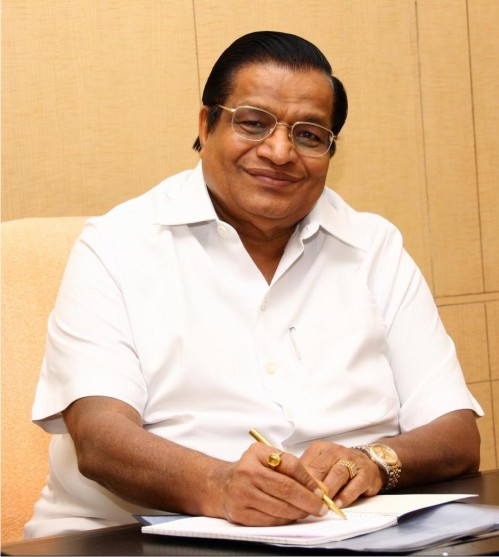 I wish all of you a Very Happy New Year, showering Wonderful Health & Happiness, Prosperity & Peace!
In today's stressful times everyone is searching for peace, health, prosperity and happiness. Stress has become the biggest issue of modern life today. No one can skate through life problem-free. But if we try to run away from difficulties, we delay our growth and end up with more failures. The most terrible experiences are sometimes a way of surfacing some hidden good, and the hardest sufferings generally have a positive and constructive purpose behind them. And, like everything else in the material world, problems too cannot last forever. Sooner or later, it must come to an end just as the night ends when the sun rises.
We are a treasure of wisdom and power, and yet sometimes forget the strength hidden inside. Do not become a slave of difficult conditions; face challenges to develop the inner self. Everyone constantly faces challenges - at home, at work and also in the society. Sometimes, life itself seems a challenge because it throws up so many smaller challenges. But, the biggest challenge of them all is one's mind. Often, it is possible to control everything else except our mind. Being the master of the mind is no less than the mastery of the world. The BHAGVAD GITA says, "Our mind is our best friend and our worst enemy. If we know how to manage our mind, we can manage our time, relationships, life, and everything else." We can change ourselves, only if we change what influences our mind. So, we have to improve the quality of our thoughts. As we go along doing good deeds, we will develop good thoughts and feelings. GOD and everything DIVINE is within us and in everyone around us. To find happiness we have to find the divine in us and everyone else.
There is a saying, "WHEN THE GOING GETS TOUGH, THE TOUGH GET GOING." We do not have to literally be tough but we need to assert a more positive outlook towards everything in life, thus enabling us to face our obstacles with maturity. Life is not just a bed of roses. It may be difficult sometimes. Don't accept defeat but face confidently, you will be successful ultimately. Even for a big bonfire, a small spark is what matters. Even a journey of a thousand miles starts with a small step. Conquering yourself is the first step. If you try to reach the moon, you will certainly end up among the stars. Now, if man can identify his power and face miseries with a smile, it leads to his enlightenment and inner beauty.
The human body goes through stages of ageing from childhood to youth to adulthood to old age, while the mind remains ageless. We can keep our minds in total alertness and joy at all ages. We are the masters of our fate. Our mind has no control over our arrival in the world but as long as we live we can control our actions and lives. Everything we have ever wanted can be ours and all we have to do is change our thoughts and TAKE CHARGE.
Take an AFFIRMATION – "I release all need for anger, resentment and blame. I forgive myself. I accept myself exactly as I am. I am willing to change. I am flexible in my mind, letting bygones be bygones. I trust the process of life. I trust life to take care of me. I pursue my dreams with patience and confidence. I deserve only the best."
Be a Captain of your own life & drive the Life Journey!
With Best Regards
Yours
RAMKUMAR GOEL