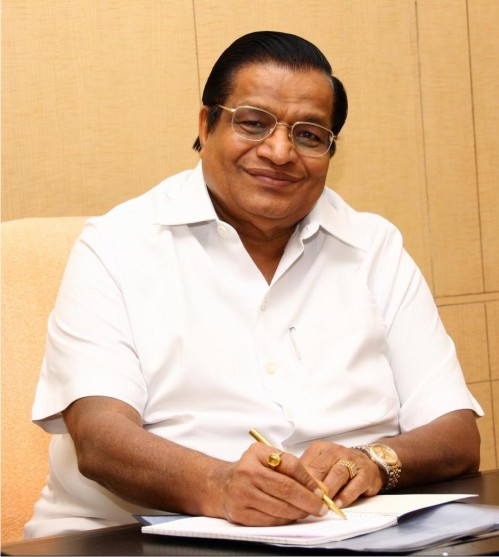 Dear Friends,
HOPE is the source of our survival. I believe that there is nothing that cannot be accomplished if you clearly decide what it is that you are absolutely committed to achieve. The pursuit of success is an important goal for us humans. The achievements we make in our lives always start with a dream. People who greatly succeed in life have this trait in common - they let their imaginations wander. Almost every big and impressive thing you physically see today started as somebody's far-fetched dream. Sometime you have to take a leap of faith.
We dream and take action, then we achieve our goals, but there is a problem because most of us are not high achievers. This is because we pay too much attention to what successful people are like and little attention to where they came from. Success does not come easy as many of us think, even overnight success may take 10 years. Practice isn't the thing you do once you are good. It's the thing you do that makes you good. You are so much competent than you think. Remember if opportunity doesn't knock, build a door.
All people of action are first dreamers. Dreams are like stars... you may never touch them, but if you follow them they will lead you to happiness. Happiness is one of the best feelings we all want to have. But most difficult, as one cannot measure happiness. People work daily; earn lot of money and build mansions. However, they are not really happy. The word happiness is like "Greek" to people, as we say sometimes. But still, it seems we do not lose the hope of achieving happiness one day, without knowing how or in what way. As the famous philosopher MORTIMER ADLER once said, "The right pursuit of happiness consists in making the right choices. Make the wrong ones and while we are likely to have some fun for a while, in the long we will ruin our lives."
Committing yourself to a lifetime of learning is the best advice you should take from WARREN BUFFETT, the most successful investor of 20th Century. One cannot ignore his tips on personal finance.
| | |
| --- | --- |
| On EARNINGS | Never depend on single income. Make investments a second source." |
| On SAVINGS | Do not save what is left after spending, but spend what is left after saving." |
| On INVESTING | Do not put all eggs in one basket." |
| On TAKING RISK | Never test the depth of the river with both feet." |
| On SPENDING | If you buy things do not need, soon you'll have to sell things you need." |
| On EXPECTATIONS | Honesty is a very expensive gift. Don't expect it from cheap people." |
Positive thoughts can only be instilled by you and not by anyone else. It needs your efforts and dedication and may take considerably long time, but it is priceless when you achieve it. If you have been showing an extremely negative attitude in your life always expecting failure and tragedies, it is now the right time to alter the way you think and behave. Optimism is to be able to see some light even in your most pitch-black darkest moment. Change your thinking and change your life.
As ALBERT EINSTEIN said, "Learn from yesterday, Live for Today, Hope for Tomorrow".
With Best Regards
Yours
RAMKUMAR GOEL
Founder & CMD
Associated Road Carriers Ltd.