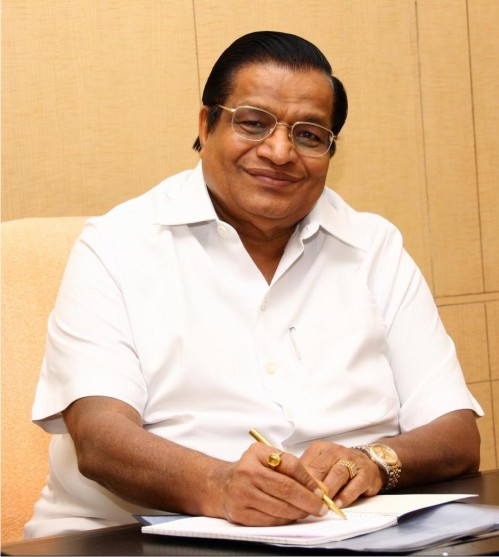 Dear Readers,
I wish all of you a Very Happy New Year, showering Wonderful Health & Happiness, Prosperity & Peace!
A great Chinese Philosopher once said, "If you know yourself, you will know the whole world; if you conquer yourself, you can conquer many wars in your life." Man is a marvel of God's creation. Within each one of us there are immense energies of the Eternal Power. If only we can unlock a fraction of those powers, we will find that there is nothing that is not achievable. Where there is a will there is a way, is an old saying, and very true. But even, if there isn't a way, we need to find one in life.
SWAMI VIVEKANANDA says, "Strength is Life & Weakness is Death." Do not be afraid of anything and you will do marvelous work. The moment you fear, you are nobody. It is fear that is the greatest cause of our misery. Gold is tested in fire to remove its impurities and only then it gets its luster, and diamond has its brilliance because of its cuts. Now, if man can identify his power and face miseries with a smile, it leads to his enlightenment and inner beauty. Life is not always smooth-sailing. Even great people are not spared with the difficulties of life.
Most times we see impossibility only in the light of cowardice. In times of adversities, it becomes the first choice of man to take a back step. In the beginning, he tries to run away from all challenges. Even to do the easiest of tasks, he may say, "It's impossible". Man does not believe in his own strength and capacity. He does not realize his internal power and thereby becomes incapable of facing difficulties. Believing something to be impossible makes it impossible. But, let us get this important fact clear that "in every impossibility, there is a possibility". Even the word 'IMPOSSIBLE' says 'I'M POSSIBLE'. Impossibility is not forever. While it is impossible for one, it is possible for another. Everything is possible; it is just that the seemingly impossible things take a little longer to figure out and those who take cover under impossibility escape into mediocrity. We must master the art of turning the impossible into the inevitable.
Life is not just a bed of roses. It may be difficult sometimes. Don't accept defeat but face confidently, you will be successful ultimately. Even for a big bonfire, a small spark is what matters. Even a journey of a thousand miles starts with a small step. Conquering yourself is the first step. If you try to reach the moon, you will certainly end up among the stars." I'm always reminded of OSHO's insight: "Success is a by-product. One need not think about it. And if you think about it, you will not get it." Failure is not defeat; it is the pointer to do better than what you did earlier. You have to know that you are in a constant study of life. What you face is for your training. To fail is to understand what not to do. Remember it and don't give up until your goal is achieved.
Dr. A. P. J. Abdul Kalam once said, "Dream is not what you see in sleep; it is the thing which doesn't let you sleep."
With Best Regards
Yours
RAMKUMAR GOEL